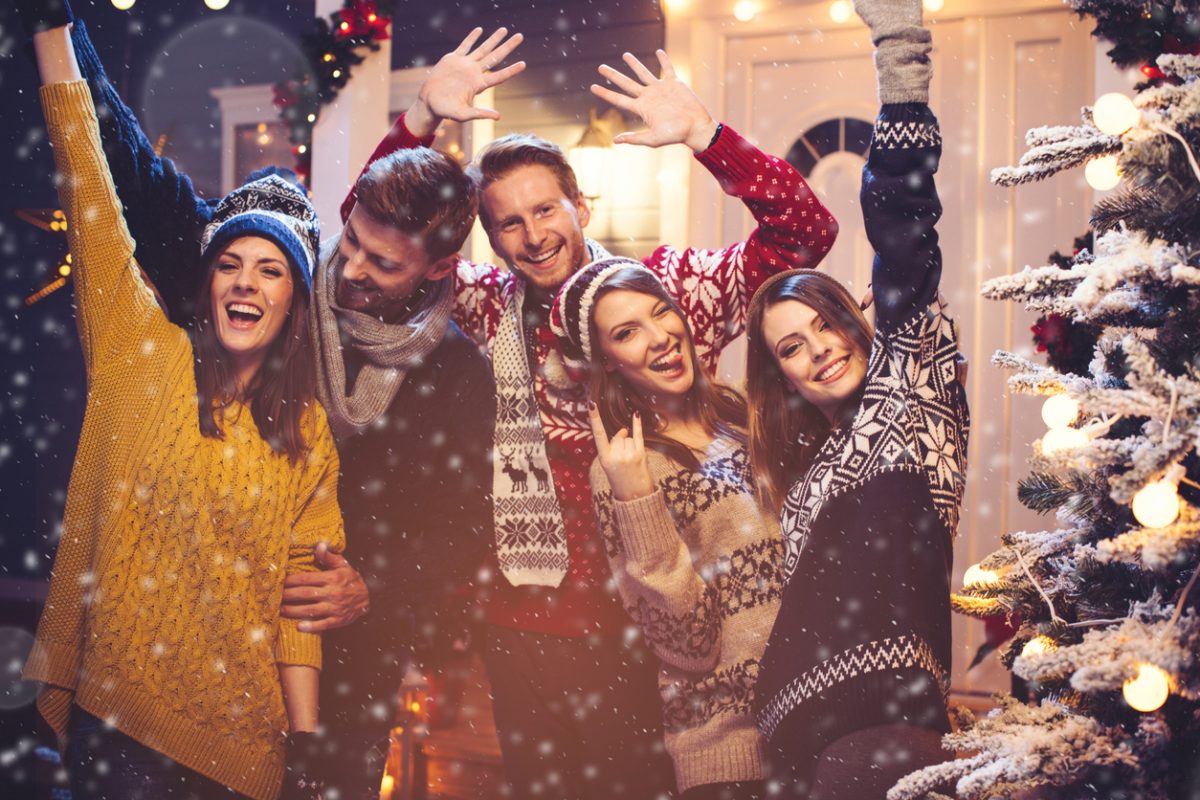 The holiday season is known for cheerful memories, scents of good food, cold wind in the air, endless caroling, and memorable family nights. But there's something else about the holidays that makes them the perfect time for recovery.
Drug recovery is hard. It's really, really hard. Getting sober is fine but staying sober is much more difficult. This is especially true earlier on in recovery, where most recovering addicts continue to struggle and wrestle with cravings, temptations, and thoughts of guilt, shame, and emotional pain. This pain drives many to try and drown it out by relapsing, continuing the cycle.
It's specifically in this crucial, critical time that we all need self-love, compassion, forgiveness, and hope. People who are facing the prospect of completely changing their lives and doing a reversal after weeks, months, or even years of regrettable behavior and life-changing mistakes are tackling an enormous task. This is coupled with the stress and pressure of adapting to the responsibilities and necessities of real life – all without a major coping mechanism. But through the holiday season, many recovering addicts have a reinvigorated chance to commit to a new life.
The Holidays Are for Family
First and foremost, the holiday season is for family and traditions. Whether your family is your biological family or the friends and assorted loved ones who helped you through your hardest moments doesn't matter – whatever counts as family to you, that's who you should be spending this holiday season with.
Aside from good food and presents, the holidays are for taking a break from work and for being with those who matter the most to us. It's a time to reminisce, laugh, talk about old mistakes, ask for forgiveness, recommit to be a better person, and surprising others with gifts and signs of true gratitude. Speaking of which:
The Holidays Are for Gratitude
It's not just on Thanksgiving that we should show our gratitude for all the good things in life. Regardless of whether you choose to be grateful to a higher being or just to the fact that you got another chance, gratitude matters. Our brains are wired to adapt and overcome, but also avoid danger by reliving bad experiences as a reminder of what we've done – this might also be part of the reason why we take things for granted so quickly, while dwelling on our fears and anxieties. Instead of celebrating our relationships, triumphs, and achievements, we lament our failures and get hung up on the things that hurt us most.
Thankfully, we're also generally quite smart. It takes a lot of discipline, but you can teach yourself to look on the bright side of things more often. And this holiday season is an excellent time to start doing so. Embrace the small things that helped you improve this year, and celebrate the moments, thoughts, and people that helped you get into recovery and focus on getting and staying sober.
Celebrate the small victories, rather than dwelling on bad memories. It's important to acknowledge your mistakes and ask forgiveness for moments you want to take back – but keep your chin up and face the end of this year and the beginning of the next one with hope, rather than dread.
The Holidays Are for Food
Of course, one can't forget the food. Food is one of many excellent chances for new, better sensual experiences, not to mention that it's important for recovery. Some people claim food tastes better when you're high or drunk, but you can't really appreciate the nuances and joys of good cooking unless you're sober. And any holiday season will always center around the big feasts of the year.
Experiencing all life has to offer while sober is important for recovery. It gives us a better, healthier perspective on things, and affords us the opportunity to realize how much we would be missing if we were still addicted. Understanding and internalizing that life is indeed better when sober is an important step. It's not enough to repeat it like a mantra – take every opportunity to explore new experiences, have fun in different ways, and generally enjoy life through a sober perspective, including enjoying really good food this holiday season.
Committing Yourself to Sobriety for the New Year
With every holiday season comes the fact that the New Year is lurking just around the corner. And with that comes the time for New Year's resolutions, for big plans and new commitments.
It's a good idea to continuously recommit to sobriety, even when you've been sober for a while. Making a little gesture to yourself, or perhaps even just writing down how you plan to continue making strides in recovery in early 2019 can actually help you continue to stay on the sober path by giving you new goals and a sense of direction. Consider setting up sobriety-related goals for yourself in early 2019 like getting a job position you've long coveted, or entering a new industry you like, making strides in a creative endeavor, reaching a new fitness goal through determination and drug-free discipline, and more.
A Great Time to Reconcile
Tis the season to be jolly, but there's likely a lot in your past that you're not particularly fond of. This holiday season can be a chance for you to try and make up for some of what might have happened, seek out reconciliation, and work on your relationships with those that matter the most to you, be they family or friends.
It's possible that you won't be forgiven – at least not easily. It takes a lot of time for certain wounds to heal, just as it takes time to fully recover from an addiction. No matter what others might say, stay steadfast in your goal to continue being sober, and continue working on your recovery.
With the end of the year comes the end of another series of long memories, some good, some bad. Remember to celebrate your victories, move past your mistakes, and recommit towards a better near future. And with friends and family at your side, you'll have a great start to the new year.