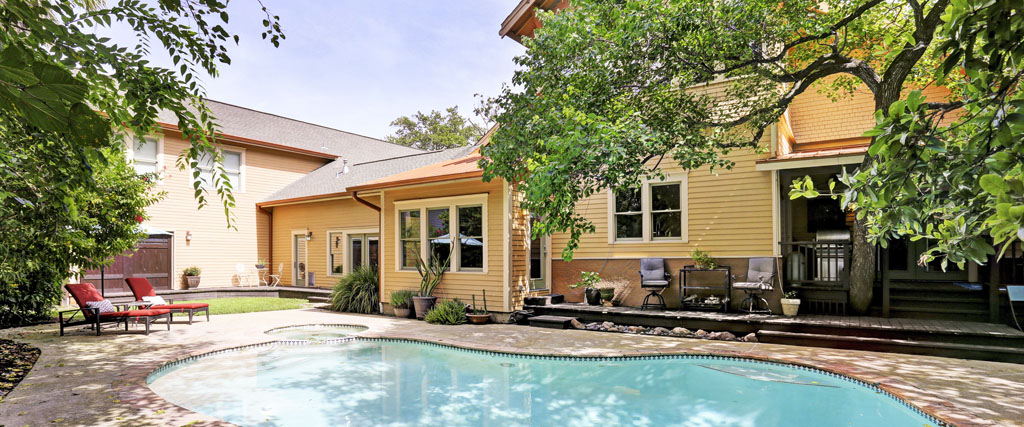 Our Men's Sober Living Home In Houston: Comprehensive, Structured, Reintegrative
Welcome to our Harvard House! This men's sober living home in Houston, Texas provides the structure, encouragement, and life skills development necessary to transition into a successful and long-lasting life of recovery. At Transcend Texas, we operate as a family and care for each client like they are one of our own. When a man enters our house, he immediately becomes a part of the entire Transcend Recovery Community. With sober living homes in Houston, Los Angeles, and New York, our clients can feel confident knowing that they have the entire community supporting them on their road to sobriety.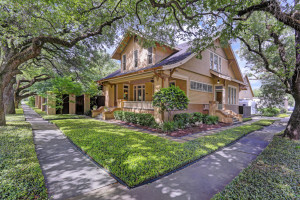 Transcend Texas features the high-quality support, luxury amenities, and 24/7 staffing that have become synonymous with the Transcend Recovery Community. This men's sober living home in Houston features an on-site chef preparing healthy, daily meals for the clients, as well as fully stocked food and snacks. Transportation will be provided for all recovery related activities, including IOP, Dr, and Therapist visits. Each client will receive a membership to the exclusive upscale gym located within minutes of the house.
In addition to the amenities, this men's sober living home in Houston also features 24/7, awake staffing which allows us to provide support to clients whenever they need it. Drug testing is conducted twice a week, with all samples sent to a lab to be tested for over 50 different substances. Accountability is one of the pillars of Transcend Texas, and we make great efforts to keep our clients open, communicating, and achieving the recovery goals they set for themselves. Our staff communicates with families and clinicians on a weekly basis and conducts family weekends every two months.
Several different types of therapeutic activities are offered to our clients. They can choose from creative activities such as Art Therapy, to Equine Therapy out in the open air. At Transcend Texas, we believe in meeting the client where they are and helping them discover a purposeful and meaningful path to recovery. A variety of in-home sessions are available to each client. These include topics such as Yoga, Mindfulness Techniques, Goal-Setting, and Acupuncture.
In addition to the support and structure of this Houston men's sober living home and environment, Transcend Texas also places a great emphasis on the development of reintegrative and vocational skills to help clients transition back into independent living. We offer on-site, paid apprenticeships with our experienced house chef and have partnerships with a number of local businesses to provide our clients with opportunities to gain professional experience. Our staff will also work with them on resume building, interviewing techniques, and how to find the purpose and direction necessary to thrive in their recovery at our sober living Houston home.
---
Houston Men's Sober Living Amenities
Men's sober living home located in the beautiful Houston Heights area of Houston, TX.
Property includes full household amenities including a pool, jacuzzi, pool table, etc.
Full transportation provided to appointments, work, school, IOP, and meetings.
Chef-prepared meals every weekday, along with a fully stocked kitchen and pantry.
Membership to exclusive, local gym within walking distance from the house.
Restaurants, shopping, and job opportunities within walking distance.
Our men's sober living home features wireless internet, full cable and flat screen televisions.
24/7 awake staff, with a staff to client ratio of 3:1.
Twice weekly drug-testing with lab confirmations at our men's sober living house.
Two experiential classes per week, ranging from mindfulness meditation, to acupuncture, yoga, etc.
Dedicated Family Director with a family workshop every other month.
Weekly goal setting and follow-up to promote accountability.
Goal driven level system that promotes fellowship and personal growth.
Weekly communications with client's family and treatment teams.
Safe and beautiful location in an excellent neighborhood for our men's sober living home.