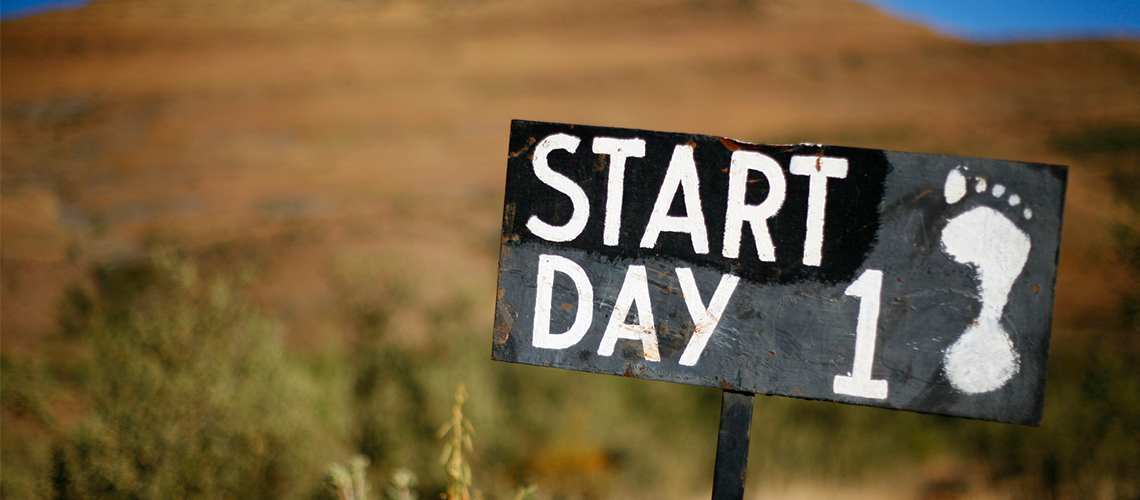 To many families, the healthcare language of "levels of care" can be intimidating and confusing. That's why at Transcend, we are dedicated to educating families and residents on the specific levels of care that are offered at rehabs in Houston, as well as other various Texas addiction treatment services and centers. We want individuals and families to make informed, healthy choices when it comes to the treatment plan of loved ones.
Different Levels in the Continuum of Care Offered
Our Texas addiction treatment services are the most structured type of treatment one can receive in the care continuum – individuals live in a treatment center, have all their needs met, and receive all their therapy on-site. There are a number of residential rehabs in Houston to choose from, but unfortunately, individuals are often only able to stay in these programs for a few weeks when they may need much more treatment for much longer. After completing Houston sober living residential treatment or in another area, it is often recommended that clients step down to an outpatient rehab for outpatient treatment. At the outpatient level of care, clients often live at home or in a sober living, and travel to treatment for about 3 hours a day.
One of the challenges of Texas outpatient rehab is that individuals often have not yet developed the skills needed to stay sober, but are only in treatment for about 3 hours per day. What are newly sober addicts supposed to do with the remaining 21 hours in the day? This amount of free time can be overwhelming to some and presents a high threat for sobriety. Addicts often end up relapsing after they get out of residential treatment because they have lost the built-in support of a residential facility. Upon leaving, their day-to-day home environment may not offer the same intense level of support that their residential treatment center provided to stay sober. This is where Transcend comes in.
Our Approach in the Continuum of Care: A Step-Down
Transcend is one of the only sober living centers in Houston to offer what we call a step-down approach to treatment. Individuals make small changes gradually over a period of time. This allows them the ability to develop the skills they need to stay sober while receiving the structure and support provided by a contained residential environment. Residents may spend 3 hours a day at an outpatient rehab in Houston and rest assured that the remaining hours of the day will also be devoted to recovery. We help residents rebuild their lives, remain accountable, and support them as they develop ways to maintain their recovery.
Developing Accountability, Earning Trust
Over time, Transcend residents are given opportunities to develop accountability with their peers. While participating in treatment at any of the local Texas addiction treatment services, sober living residents hold each other accountable for completing household tasks, being honest with each other, and keeping their commitment. Honesty and accountability are vitally important for addicts in recovery, but addicts need the support of sober peers and staff around them to develop accountability and honesty. As residents demonstrate trustworthiness, they are given more privileges and freedom by sober living staff.
Residents begin at Transcend in Phase 1, where they are supervised by staff 24 hours a day and cannot leave the house on their own. After developing trust with staff and demonstrating a willingness to remain accountable and follow the sober living guidelines, residents graduate to Phase 2.
In Phase 2, residents have permission to leave the sober house alone to attend work, recovery meetings, or outpatient rehab, as long as they inform staff of their whereabouts and return by curfew. Like at many other Texas addiction treatment services and centers, all residents are required to submit to random drug and alcohol screenings, which helps residents stay accountable and honor their commitment to sobriety.
After a period of demonstrated success in Phase 2, residents may step down to Phase 3, in which they may leave the sober living house without permission and can attend to the business of their daily lives with minimal intervention from Transcend staff. However, Phase 3 residents must continue to return home by the house assigned curfew and submit to random drug and alcohol screenings.
Through this step-down process, Transcend ensures that addicts in early recovery are never given too much freedom before they have developed the skills needed to stay safe and sober on their own. There are always new opportunities for growth and to demonstrate trustworthiness. Phase 2 and 3 residents often act as guides for Phase 1 residents and help them adjust to the guidelines and daily routines of living in our sober living environment. In this way, a tight knit recovery community is built with Texas addiction treatment services from within as residents and staff work together to ensure that everyone stays sober and safe.