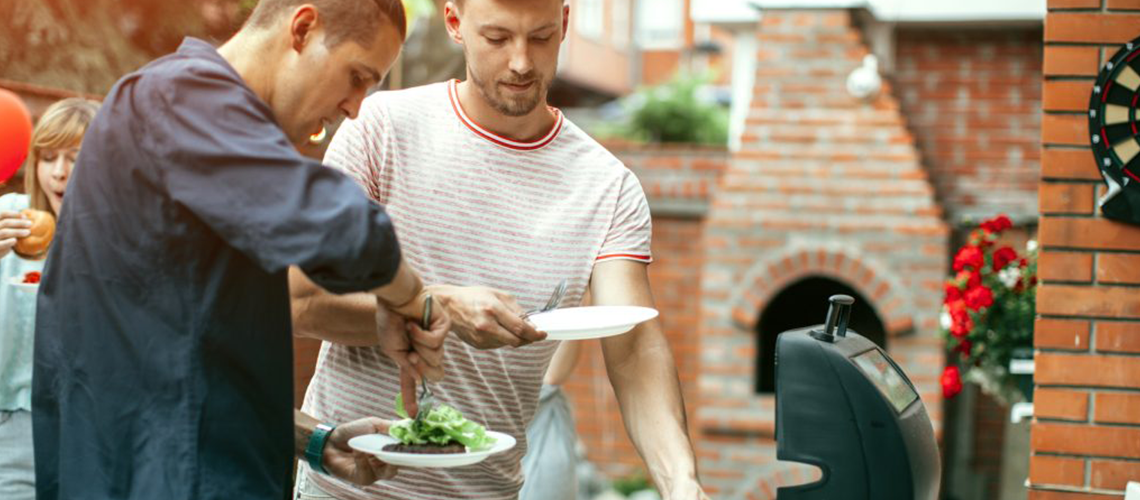 The Importance of Community in Recovery
Addiction and recovery experts often use a metaphor to describe how impactful developing a Houston sober living community is to the recovery process. Just like a seed needs water and soil to grow into a plant, they say that addiction needs isolation in order to take root. The opposite is also true—for recovery to take root, an individual must develop a strong community of sober support. This is one of the reasons why Transcend does more than simply provide a house for sober living in Houston.  Rather, we have purposefully created an environment of accountability, spirituality, and community for individuals to thrive in sobriety. We know that such a cohesive network of support, from individuals and staff who constantly engage each other in recovery, allow for lasting change. All who live and work at our Houston home are dedicated to creating truly unique and rich Houston sober living community experiences that extend beyond typical drug and alcohol free housing.
How to Build a Houston Sober Living Community?
Living in a Houston sober living community is one of the easiest and most effective ways to build a sober support system. In a sober living community, you will find a group of peers who are on the same journey, who support and help each other on the road to recovery. A Houston sober living program is not simply a place to live—it is a community of individuals who help one another stay accountable to their goals through the ups and downs of recovery. Unfortunately, many other sober living houses lack the accountability and deep community framework that we know to work so well.
Transcend Recovery Community is distinguished in that we actively engage our residents in activities and events that build a Houston sober living community from within our home. We want to constantly remind clients that they have joined a family that promises to support them on their road to recovery. Transcend regularly provides residents with community building events and workshops, day and overnight trips, daily house meetings, and throws parties to celebrate holidays and special events. These activities promote a sense of interconnectedness and help to create an environment where residents of our Houston sober living community can build life-long friendships.
Out of Isolation, Into Community
Addiction is a disease of isolation, and establishing a sober living community is often cited as the most crucial element in helping individuals develop and sustain recovery. At Transcend's Houston sober living houses, individuals are given the resources and tools to develop sober friendships. More experienced residents often mentor our newer residents to ease the transition into the home and their newly sober life.
We are also proud to offer a team of uniquely qualified staff who can relate to individuals struggling with addiction. Many of the staff at our Transcend sober living house have personally experienced the crushing isolation of addiction and know what it takes to escape it. They have faced the overwhelming challenges of early sobriety that many of our clients express, and have rebuilt their lives around a recovery community. Our residents can be assured that the Transcend team understands how hard it can be to let go of addictive behaviors and that we have the knowledge to help them make positive life changes. Every one of the Transcend Houston sober living staff has a close connection to recovery and is dedicated to help our residents heal and grow from hardship.
Throughout the early stages of recovery our staff will mentor residents and acquaint them with the thriving Houston sober living community. Transcend clients are introduced to local Houston residents who have years of sobriety and lead happy, fulfilling lives. By creating this partnership between Transcend clients and Houston residents strong in recovery, we are better able to set new clients up with success. Within the recovery community that Transcend has built for our clients, residents receive help reaching whatever goals they wish for themselves. From enrolling in school, to obtaining internships, to getting jobs, Transcend Recovery Community works to ensure our residents develop full and active lives.
The residents of our sober living community often cite staff support as one of the most important and fulfilling aspects of their time at Transcend. We have staff available 24 hours a day, 7 days a week, in addition to an overnight awake staff who residents can go to whenever they need in. While this is not the norm in most Houston sober living programs, we know that around the clock staff support is a distinguishing factor in the most successful recovery programs. Transcend understands that residents often feel unsure of themselves or uneasy in the recovery process. So, we maintain a highly diligent staff to ensure that our residents are fully supported on their road to recovery and transition into independent lives.