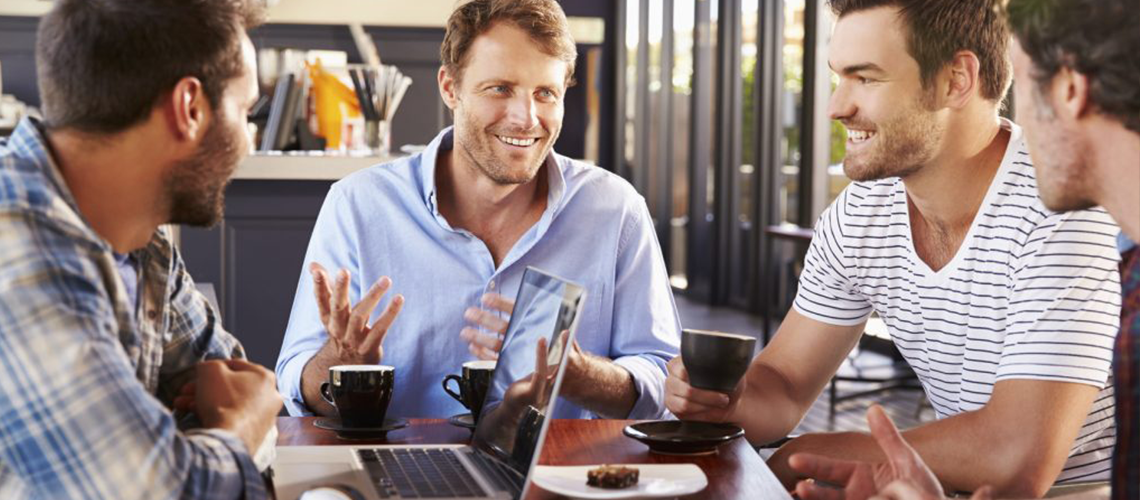 Houston Sober Living Facility
Contrary to common beliefs, a Houston sober living facility is much more than a house where sober people live. Transcend Texas offers residents the blueprint to building a sober life.
Residents participate in morning meditation groups and nightly check-ins. All meals are provided and a gourmet chef is on-site Monday through Friday preparing nutritious, balanced meals for residents. Residents participate in 12 step recovery meetings together, and all transportation is provided by Transcend Texas staff. Additionally, residents are often enrolled in a local outpatient rehabilitation center. Transportation to and from appointments is provided by our Houston sober living facility staff, who coordinate with each treatment center to ensure that residents arrive on time and participate fully in their treatment.
There are many challenges involved in making the transition from addiction to recovery, and we are here to help at every step of the way. Our experienced staff members provide mentoring and case management services to residents. We often assist clients enroll in school, fill out job applications, and prepare for interviews. Transcend Texas staff will also help residents find and access community resources crucial to their long term well-being. We help them navigate and understand their health insurance policies, schedule and make needed medical appointments, and coordinate with employers if residents require time off from work.
What to Expect During Your First Days at our Houston Sober Living Facility
It is important to Transcend Texas that the recovery process be made as comfortable as possible. When you arrive at our Houston sober living facility, you are immediately met with kindness. Friendly staff members will show residents to their room, help them unpack, and get situated into their new living space. Thereafter, new residents will gradually be introduced to current Houston sober living facility residents in varied stages of recovery. This means that our residents can be found anywhere from going to recovery meetings or their individual places of employment, to relaxing at home, playing ping pong, watching a movie together, or simply enjoying a delicious meal together and sharing about how their day went.
Whatever the time of day, you can be assured that when you walk into our Transcend Texas Houston sober living facility, you will find friendly faces to welcome you into their sober home. Residents develop trusting friendships and often bond with each other over the ups and downs they face while navigating the challenges of early sobriety. One thing is certain – when you become a part of the Transcend Recovery Community, you will never again have to try recovery alone. You will be welcomed into a loving, tightly knit community where staff are available on-site 24 hours per day. We are always available to answer all your questions, ease your mind, and help you cope with the stressors that often come along with the transition from addiction to recovery.
Transcend Texas is able to support a client through their recovery, no matter what path they choose to get there. Our trained staff is ready to support residents who follow a 12- step program philosophy! We understand that the 12-step structure has been clinically proven to help many addicts achieve and maintain long-term sobriety, and can facilitate clients progress through their steps. These are just some of the unique services that we provide for our clients, and how we model a strong and loving sober recovery community.
Individualized Programming
At Transcend Texas, it is important to us that the needs of each individual are met within the larger context of community. We know that what works for one person may or may not work for another, which is why we offer individualized programming tailored to meet the unique needs of clients with various backgrounds.
For example, a younger resident may have never lived outside of their family home and need help with basic life skills such as preparing meals and doing laundry. Many residents who were not able to function independently in the college environment, seek the safety and support of our Houston sober living environment while they acquire the tools to succeed independently back in the adult world. An older resident may need accommodations to be made so that she or he can continue to work and maintain their career while living at our Transcend Texas sober living facility. International residents may need assistance with acculturation issues and language barriers.
Whatever the case or difficulty may be, Transcend Texas staff are ready, able, and willing to help. Many residents credit the caring approach to the mentorship that our staff are trained in, with helping them build a foundation for recovery. One resident states, "I feel so supported by the Houston sober living staff at Transcend Texas. I know that whatever is going on, they're there to listen and help me."
Visit our Transcend Recovery Community website to learn more about our Houston sober living community.